EVER WONDER WHAT HAPPENS WHEN SPANKING MODELS GET REAL SPANKINGS ON CAMERA? NOW YOU CAN SEE FIRST HAND WHAT TWO OF THE HOTTEST SPANKING MODELS AROUND GET REAL PUNISHMENT SPANKINGS!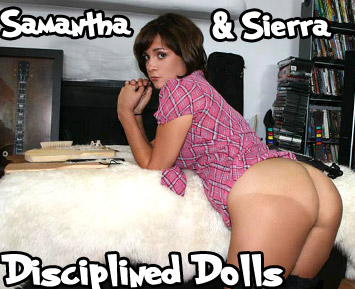 DURING THE OUR TIME TOGETHER. SIERRA AND SAMANTHA GOT COUNTLESS DISCIPLINARY SPANKINGS FROM ME. HERE ARE 4 DIFFERENT SCENES- 60 MINUTES IN LENGTH!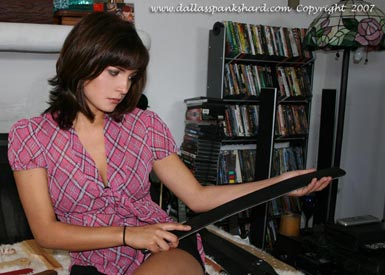 I WAS FILMING A LONG DAY SHOOT AT THE W HOTEL IN OUT FIRST SCENE. I HAD ALREADY SHOT AMELIA JANE, KAILEE & LILY AND LITTLE MEOW. WHEN SIERRA STARTED THROWING AROUND SO ATTITUDE. I DECIDED THAT SHE TO WAS IN FOR IT. SINCE A BIG "POPPA PADDLE" ARRIVED THAT DAY. GOOD TIMING POPPA!. I HAD HER SHOWER BUT NOT DRY OFF. JUST THROW ON A HOTEL ROBE. I TAKE SIERRA OVER MY KNEE FOR A SOUND PADDLING AND THEN A BARE BOTTOMED HAND SPANKING. SHE WENT TO BED WITH A RED BOTTOM FOR SURE!
THE SECOND SCENE WAS THE REAL PUNISHEMNT SPANKING I GAVE HER AND HER FIRST TEARS EVER FROM A SPANKING. I STRAT OFF OVER THE KNEE. THEN I TIE HER DOWN TO A HOTEL COFFEE TABLE AND USE MULTIPLE IMPLEMENTS UNTIL SHE CRIES BEGGING FOR FORGIVENESS.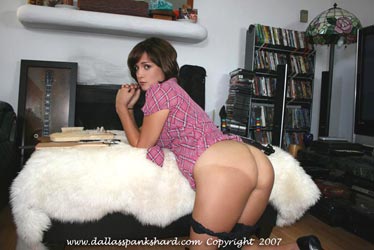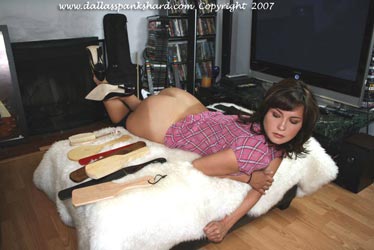 THIS SPANKING OF SAMANTHA HAD HER PLEAD "NO MAS"

THE THIRD SCENE WITH SIERRA WAS ABOUT THE OLD TRIED AND TRUE CLEANING PROBLEM. ACTUALLY SIERRA AND SAMANTHA SUFFERED FROM MY PADDLE MANY TIMES FOR THIS! I TAKE HER OVER MY KNEE FOR ONE OF HER HARDEST HAND SPANKINGS EVER. A TRUE AND PERFECT DOMESTIC SCENE!
THE SPANKING I GAVE TO SAMANTHA WOODELY HERE IS ONE OF THOSE YOU WILL WATCH OVER AND OVER AGAIN. I BLISTER HER TAN LINED BOTTOM ... I MEAN I GIVE HER A SERIOUS SPANKING! STARTING OTK... I MOVE TO A 3/4 INCH PINE PADDLE FOLLOWED BY A THINK SOLID MAPLE PADDLE. YOU WILL PROBABLY NOT SEE AS PERFECT A SPANKING SESSION WITH ANYONE....LET ALONE THE GORGEOUS SAMANTHA WOODLEY!
THIS 60 MINUTE DVD IS A MUST FOR ANY TRUE COLLECTOR OF REAL DISCIPLINARY SPANKINGS AND DOMESTIC SPANKING DISCIPLINE!
TRUST ME ... YOU WILL LOVE THIS DVD!