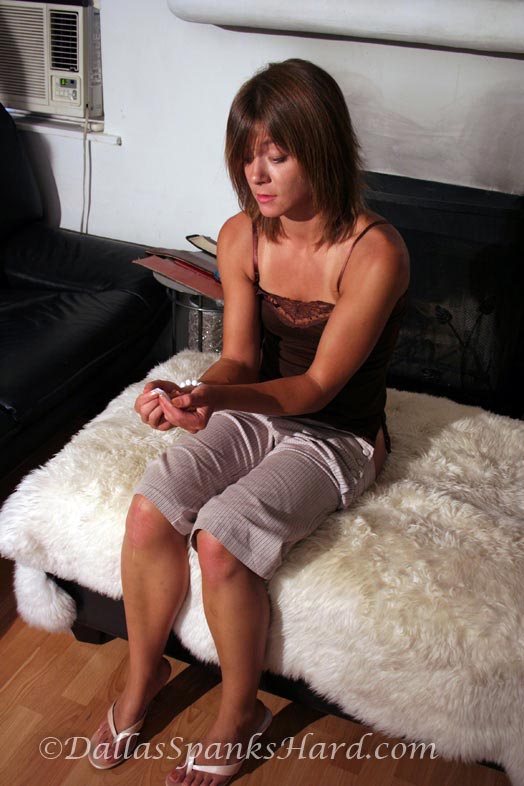 Abigail Whittaker has FINALLY showed up for a MUCH NEEDED
punishment spanking at my hands! She also told her beautiful
real life spanking disciplinarian Audrey Knight with her!
She told Audrey she was coming to film a spanking she would give
her ( knowing Audrey was slated for intense spanking herself)
This is a two part download of 60 minutes each!!!!
I interview both at the pool....letting them both know what is
happening. I grab each by the arm and yank down their
bikini bottoms ...marching them in one at a time.
I have each wait bare bottomed...running an errand and
leaving them to stew over what is coming.
Audrey decides to give Abigail a HARD otk hand spanking
while I am away.
I walk in catching Audrey red handed ( get it?) and send them
to change into "something cute"
I give Abigail (3) three minute spankings introducing her for the
first time to the Vitamin E oil.
What you will witness is some of the hardest otk hand spanking
you are likely to see. So severe Abigail's bottom actually bleeds
at the end of the third minute!
She fell asleep as I dealt with Audrey that night.
I agreed not to use wood...but the next morning I give her a
ruler strapping as she holds a timer in front of her in a very
difficult position. She actually had to quit for a bit!
I then give her three straps very hard!
My conveyor belt strap... a 1910 razor strap...
and last but NOT least...
MY STIFF HEAVY RAZOR STRAP!!!!!!!!
THIS IS 60 MINUTES OF INTENSE SPANKING
PUNISHEMENT YOU WILL NOT WANT TO MISS!!!!!!!!!!
THERE IS A GREAT 15 MINUTE INTERVIEW
WITH THE BOTH OF THEM SPLIT BETWEEN
THE TWO VIDEOS!
60 MINUTES LONG