What happens when a beautiful 22 year old Danish student writes to Dallas for a real life disciplinary spanking?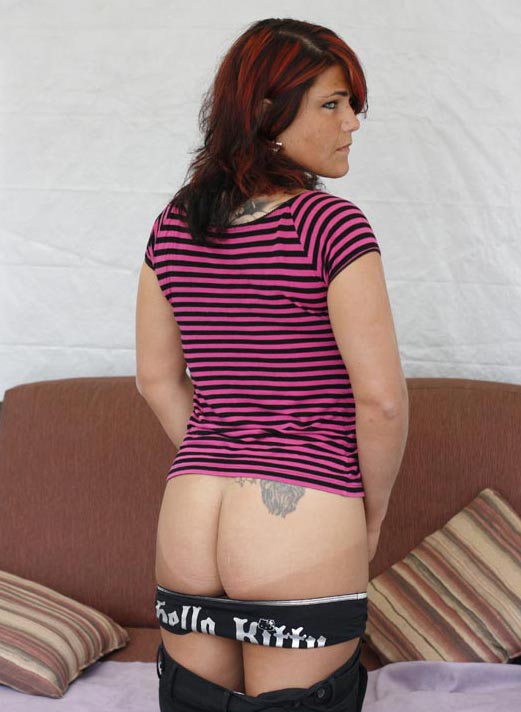 Well... This is what happens! Opal flew herself in from Denmark because she felt that she lacked the motivational influences in her life to move ahead with her studies.
After a few days of relaxing and hanging out ( and discussing her pending spanking ) When the day came that we needed to take care of business. The months of nerves was now here. When I asked her to produce the list of things we needed to address ( she was supposed to arrive with one in hand ) It only made it worse that she disobeyed me.
I bare her bottom and march her in to the cabana. I explain that not having the list was going to make it a spanking of a lifetime. Which it WAS!!!!
She writes out her list...she kneels before me and we dicuss it. I leave her on her knees reading her list carefully. When I come back in... the punishment began!
I take her over my knee for a super hard & gelled bare bottom spanking with my hand and hairbrush. I mean this starts out crazy hard....and just stays that way!
I move on to a vicious strapping with two different huge razor straps. This actually makes her bottom raw long before her punishment is over.
I bend her over the arm of a chair and go to town on her swollen bottom with thumper and paddles ( including the red acrylic blade )
I mean her bottom is swollen and red raw...not before
I give her a SUPER HARD PADDLING..one of the paddles being on of "Poppa's" her made for me... It is HUGE!
If a REAL and SUPER SEVERE spanking punishment is what you look for. It DOES NOT GET BETTER THAN THIS! When she speaks throughout the video in english and Danish. It slam home this epic REAL LIFE SAGA!
50 Minutes in Length!