After Time Away ( And Doing Great) She Needed This!
'Hailey's- Structure Spankings Part 1' Full HD Spanking Video Download
If you thought Hailey's bottom looked great before? Just wait until you see this!
Hailey's Structure Spankings 1 Trailer Here!
An Amazing, All Spanking Look At Real Discipline!
Hand, Wooden Paddle, Rubber Paddle, Large Leather Paddle and Large Hairbrush!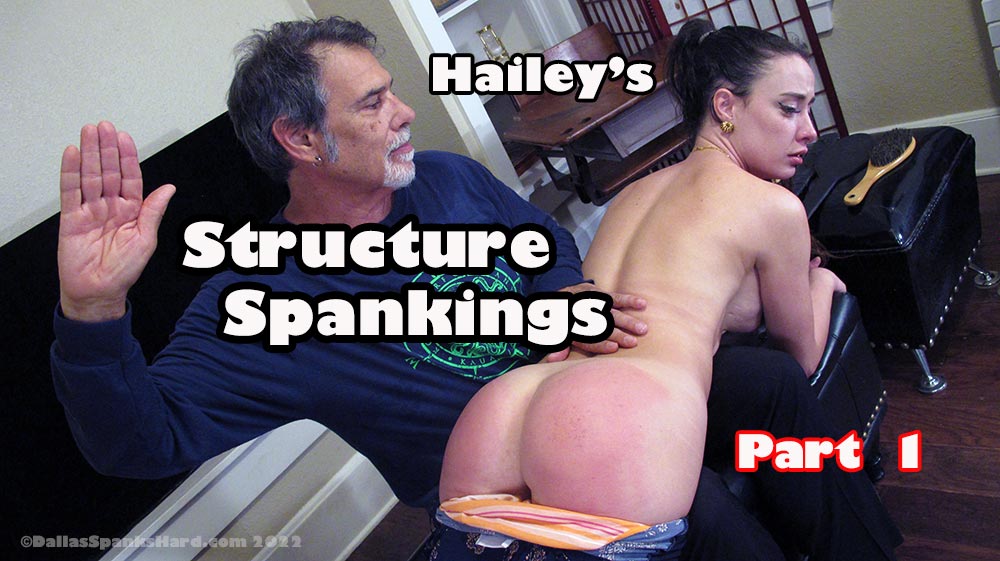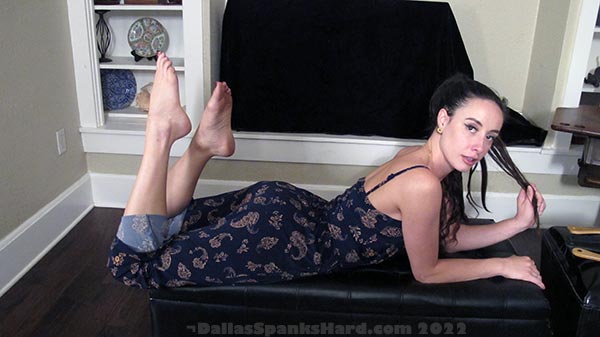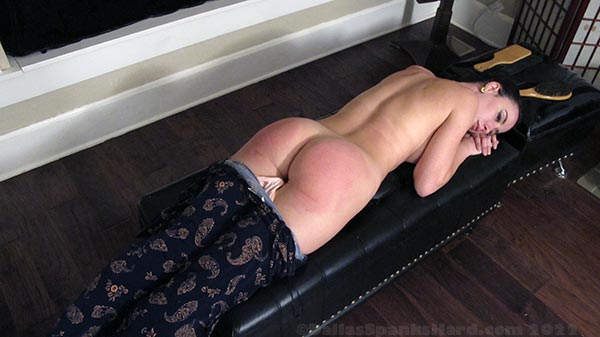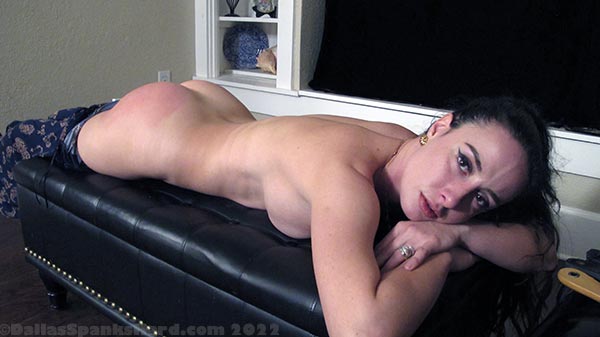 Hailey Once Again Fell Into The Trap Of Others Seeking To Control Her. A Trip Back To See Her Disciplinarian Was Over Due And Needed
After months of keeping tabs on Hailey from afar, I saw some red flags she appeared to be missing in her personal life. I would call and check up on her (because that is what I do) She assured me that everything was great. Maybe she actually believed it at the time? When it all fell apart, I saw a different Hailey this time. A woman of confidence, rather than broken as before. She was teettering on the edge and needed my persuasive nudge in the right direction. She had not been spanked since out last visit. so she was nervous. She also knew that I would be calling about this day as well. Hailey has never looked more ravishing than this day and her bottom (from cycling every day) was as close to perfection as you will see!
After a short sit down, I have her lay across my knee, as I undo the spaghetti straps on her jumper and fully bare her. My hand falls hard and her bottom turns very red as I scold her. but with my style. She gets my hand and four other implements all for about ten-minutes each!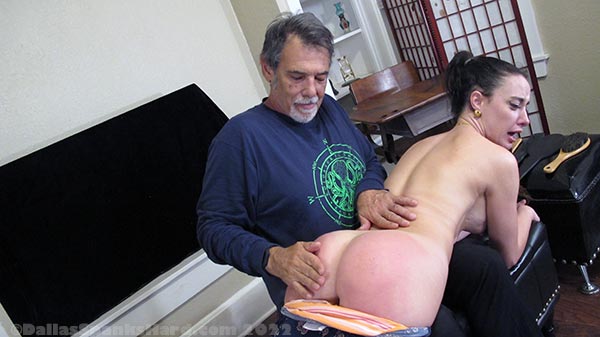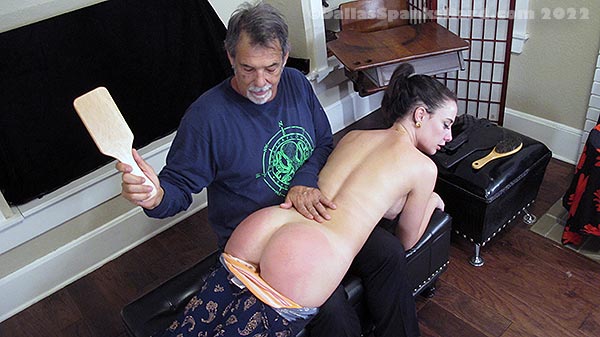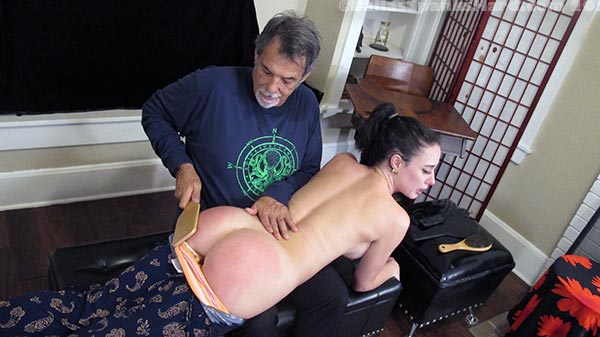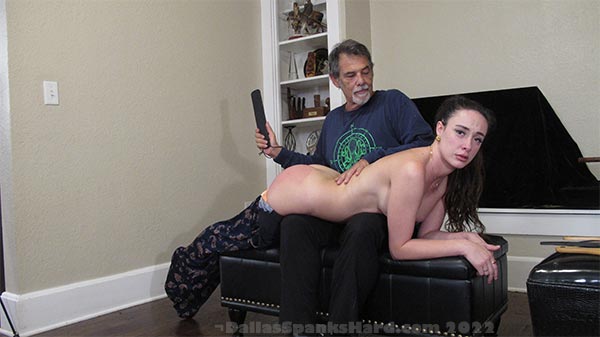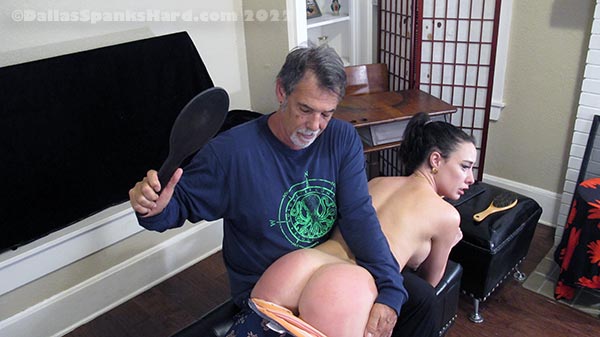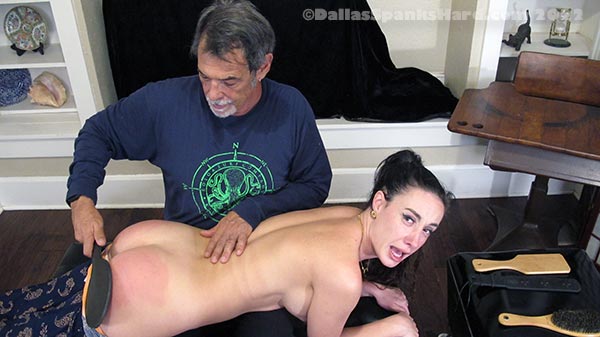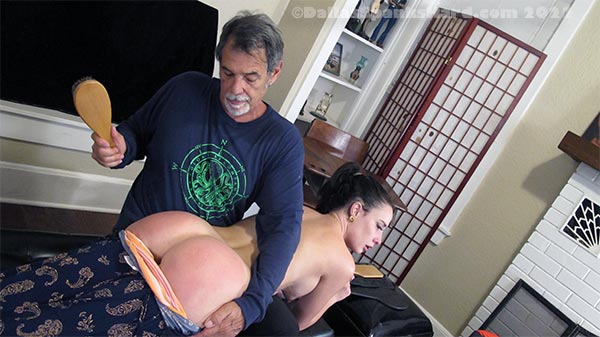 She came to me this day, expecting to leave with a very sore bottom
Movie Star Beauty, Meets Severe Discipline
56 Minutes Of Spanking Action!

In payment details- Make sure you include the email you want the download link sent to
These are now manual downloads, please allow time to receive.