When our model Haven mentioned some of the antics of her nearly identical sister
Hannah, I knew it was time to make this spanking happen. WHAT A SPANKING IT WAS!
Nurse Smackie- Full HD Spanking Video Download
Starring First Time Exclusive Model Hannah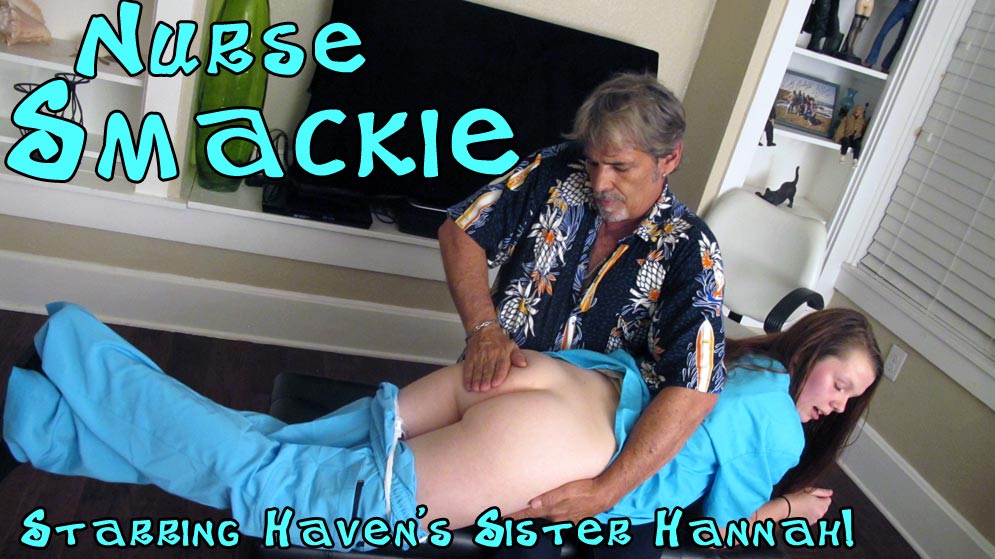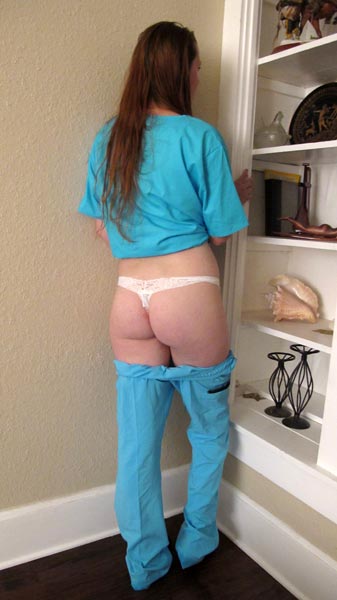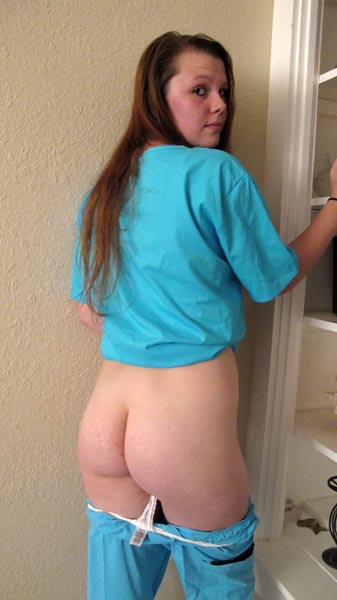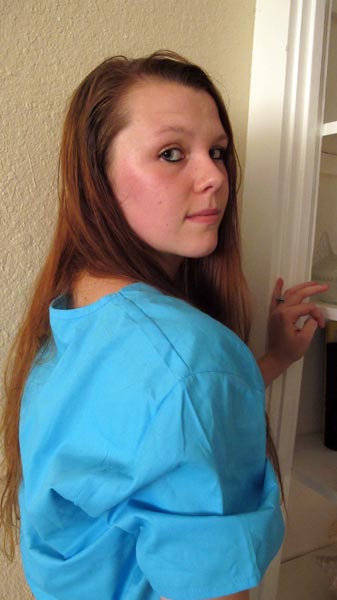 Haven's sister Hannah ( They were born 16 hours apart) had some personal issues creep into her daily life. She chose to make some VERY BAD decisions at work, where she worked as a nurse in an assisted living facility. She had access to the pill cabinet lock-up and found herself self-medicating, which she KNEW was NOT ok. Her sister Haven actually considered this an intervention as she told me that the painful spanking she got from me was eye opening. Her sister couldn't afford to lose her job and career after Haven threatened to turn her in. I could not have made this happen without the help of Dr. Richards ( so a shout out Dr. R!)
Hannah gets a severe spanking OTK, starting with my hand that almost immediately marked her. Did I step back from the needed punishment? What do you think?
I gave her strappings and paddlings over my knee and then made her get on her knees ( which she said was 'very embarrassing') and used a ruler strap and a rubber paddle.
Hannah was not a crier, but this painful spanking had her crying more than once in this long and truly amazing depiction of REAL SPANKING PUNISHMENT!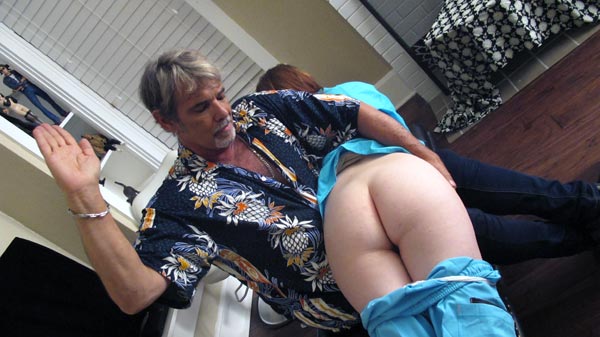 This has EVERYTHING you look for is a SPANKING FILM...and more!
Her swollen bottom will be marked for over a month!
1 Hour & 10 Minutes in Length!
In payment details- Make sure you include the email you want the download link sent to
These are now manual downloads, please allow time to receive.