An Amazingly Double Feature of Severe and Well Deserved Real
Disciplinary Punishment Spankings Of Snow Mercy!
Smack To The Beginning - Full HD Spanking Video Download
1 Hour and 30 Minutes Fully Naked Hand, Straps, Wooden Paddles
Bath Brush and Hairbrush Spankings
Smack To The Beginning Trailer Here
Infamous Domme... Real Naked Disciplinary Spanking!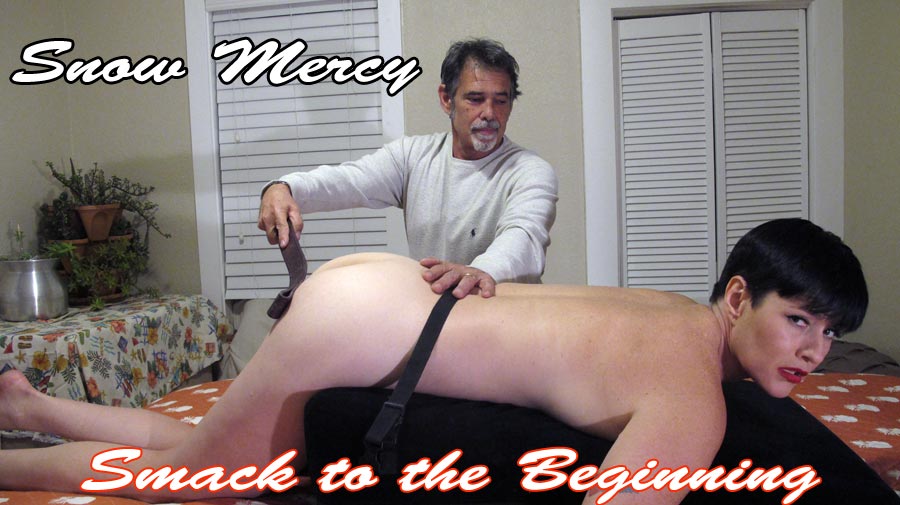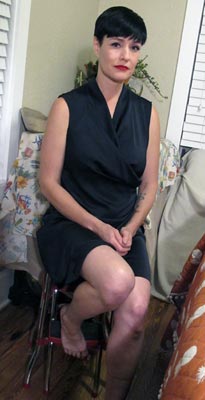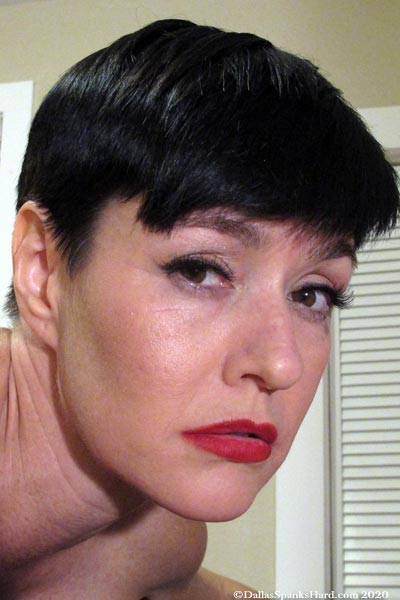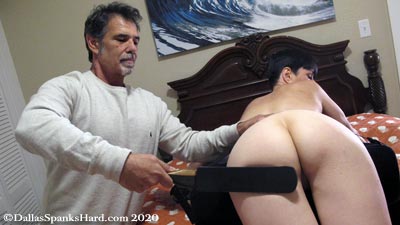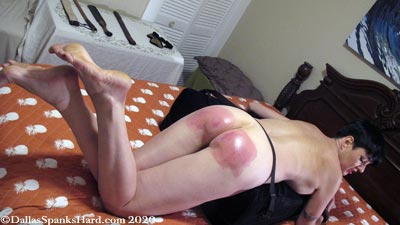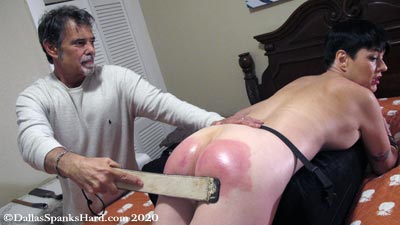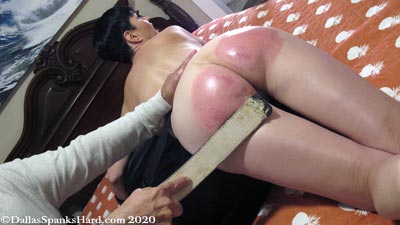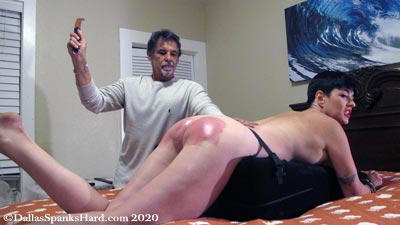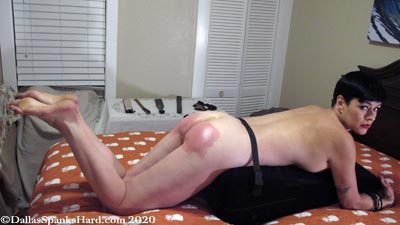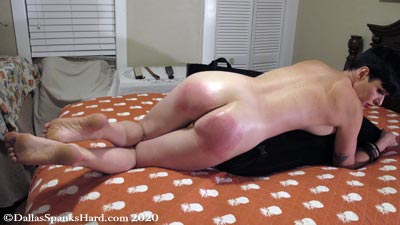 I saw a post on Instagram when Snow Mercy was visiting Australia. She mentioned that she had hitchhiked alone at night in the middle of nowhere! She had no idea I would see the random small comment she left. The only this was... I did. When I told her I had seen it, she knew she was in trouble. She made this special trip to come and see me, so that I could handle this behavior as I have done for years with her. There aren't really many she would trust to deal with her misbehaviors now. Thankfully we have that kind of bond and understanding.
After a scolding on camera, we cut to her fully naked and tied down across my Dominator bondage wedge. I call this ' Back to the Beginning' because I used implements I have given her in our videos going back to her first on camera shoot. I start with the horrible stiff razor strap I used on her in that first film...this time it is on a completely fresh and un-warmed bottom. You will see from her reactions the effect it had! I decided her spankings had to be given fully naked. She needed to go back to her most vulnerable and submissive state, just like in the early days of her disciplinary spankings I gave her. After the razor strap comes the ruler strap, the stiff bladed paddle strap... then the belt. These are a full ten- minute spankings with each. I brought attention to the implements and their beginnings of our disciplinary understanding all those years ago!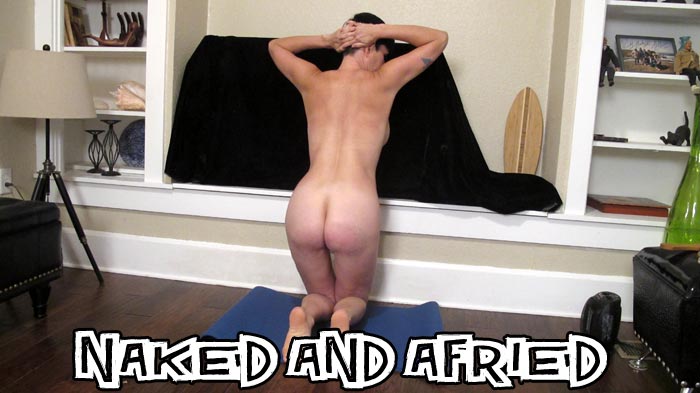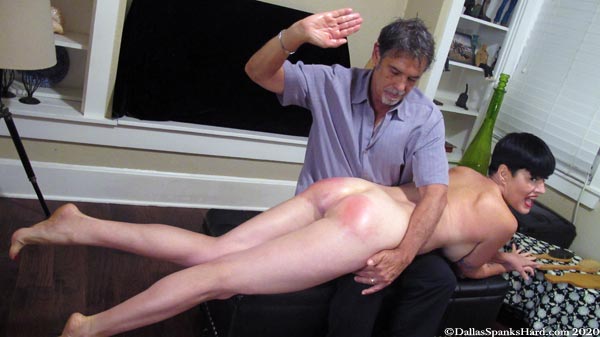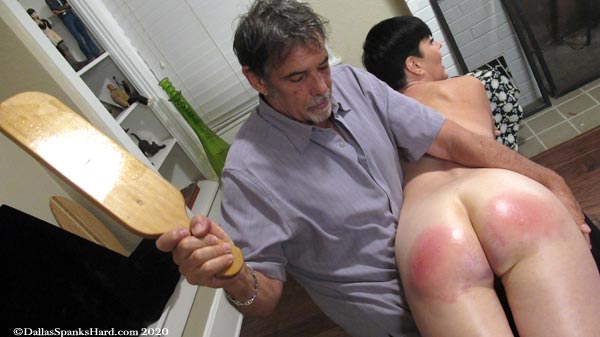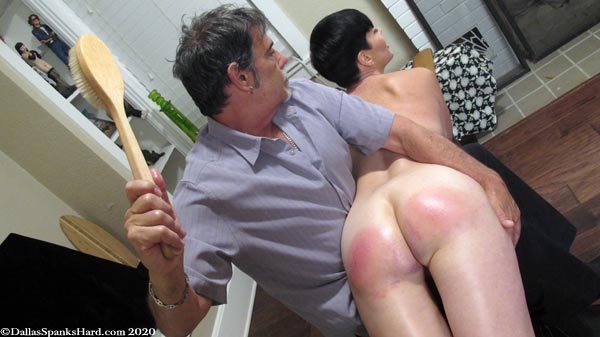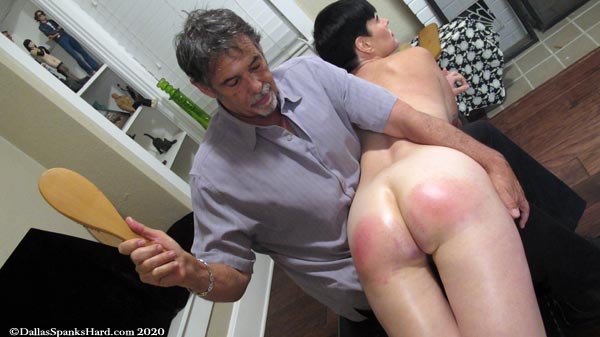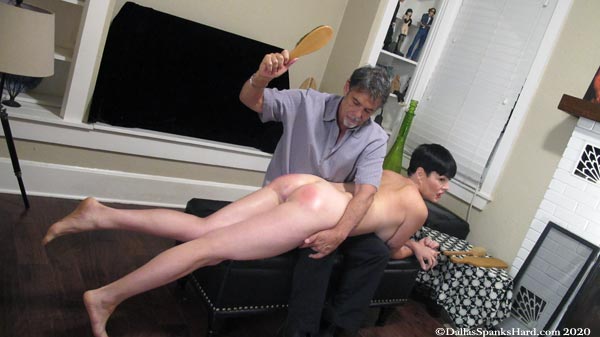 The next cold morning I made Snow still naked from the night before, kneel and wait for me to come get her to begin again. She mentioned that this was a painful as the spankings the night before. I had to make sure she had the right amount of time to reflect about her actions.
I take Snow over my knee for a long hard hand spanking ( each spanking being over ten minutes in length) Then I moved of to the huge paddle I gave her on her actual birthday in the video "Snow Severe'. Then the huge wooden bath brush followed (used in Melting Snow) and the same hairbrush used in 'Melting Snow' as well in her most recent film with us ' Marked For Meanness'
Bringing Back Snow To The Severity You Remember
1 Hour & 30 Minutes in Length

In payment details- Make sure you include the email you want the download link sent to
These are now manual downloads, please allow time to receive.