So wish to see a real life 'Mean Girl' from high school get a OTK, fully nude, blistering that leaves her blubbering?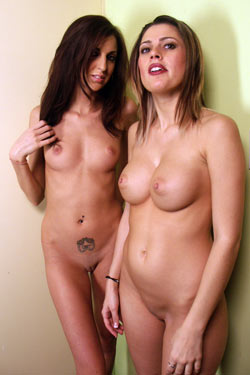 Yet another tale of Sierra Salem's real life schoolmates! Did you ever see the movie 'Mean Girls'? Well according to Sierra these two trust fund babies fit those characters to a tee. That is why the two of them making it to me for some bottom blistering will make you adore this film!
Seems the two of them decided they were bored and went into a local sex shop. They bought some uber-slutty little outfits and played tonsil hockey one afternoon. They were CAUGHT red handed ( so that means red bottomed). You see, they had terms to their trust funds... Finish school with no RED MARKS against them. Well... in school anyways (wink).
I have them show up in their naughty uniforms and sit them down. The way they snapped their gum will make you want to see them disciplined even that much more! I had them go to the corner and strip off everything. I even had them do it individually, so you could imagine them showing up one by one. This included the bare bottom walk away... to kneel in wait for the inevitable.
You will love they way they look kneeling naked on the little red leather stool... knowing full well what is coming!
I started with the dark haired cutie Roxy. I took her over my knee and spanked her (with great close ups of her reactions). She has a super cute cartoonish voice that makes the spanking even more fun! Then it was the ultra-crier Megan Joy's turn...
Megan Joy ...and her plump and round spankable buns. Her tears started after the first trip over my knee. She was so embarrassed and in pain that she actually went into the next room and cried (it was over 20 minutes) and she was still crying when I took her over my knee for her second of many spankings that night!
Each one in turn I took over my knee. Their bottoms were red....then crimson and brusied!
Megan Joy found this spanking both physically and emotionally hard to take. What you get is that heartfelt sobbing and promising you always look for...but seldom get. Well except here it is.
Two cute girls... realy naughty girls ( in their real lives too ) getting spanked beyond thier comprehension of what a spanking can be (with some of the best reactions and tears EVER). Do you REALLY want to miss this one?
This is just a cool film. You can hear in the background Sierra and my camera assistant Priscilla. When Priscilla turned off the camera for one sequence...she got a private pants down bare bottomed blistering later that night! Look for her cameo!
40 Minutes in Length!