The Famous burlesque dancer is auditioning for Johnni J. Cockstrong's off-off Broadway show called "Burlassque"! What an audition process it was!
After a serious interview with Johnni J. himself and then Dallas. The fabulous Ms Wells endures yet another audition. Only to be introduced to Dallas as someone protecting Mr Cockstrong's investment. That being Ms Wells best ass-et. The show is called Burlassque after all.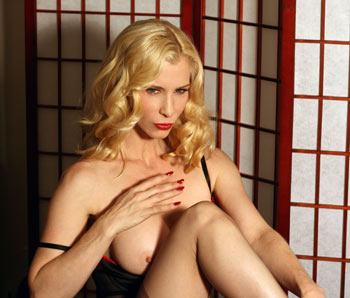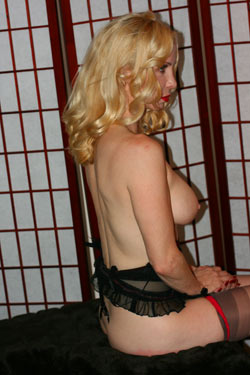 We start out with a seriously hard hand spanking ,leaving this dame with a flaming red bottom! One look at her skin will tell you why. I give her plenty of corner time before moving on to an antique EBONY WOOD hairbrush. Hairbrush lovers REJOICE! This one was HOT!!!!!!!!
Then on to a position I called "Backward Thrust.".. The position so many have asked for ( I needed a special candidate for though) Eden fit the bill perfectly! I have her sit backward in a straight back chair....thrusting her butt out ( thus the name )I then use a nasty tawse and thick Lexan paddle SUPER HARD!. It was fun to watch her try to stomp her feet in this position! It is now that I have her do a dance number she does to " Love Potion Number 9" The SEXIEST CRIMSON BOTTOMED DANCE EVER!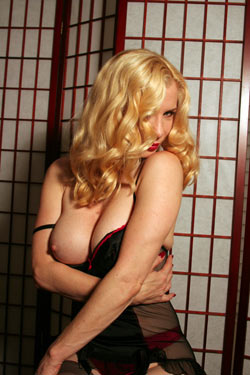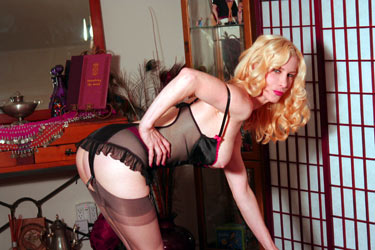 This is one of the just plain sexiest shoots I have done... Also watch for a very futuristic implement I use in various stages of light!

After all this spanking you would think she is DONE right? ......NOPE
Eden is informed that Johnni J. has no patience for DIVAS. So she must prepare his meals for him. " I am not a good cook" she protests. Dallas pulls out a thick belt and really gives her a good whipping with it as she bends over the stove. For domestic type spanking lovers- YOU WILL ADORE THIS!
60 minutes in length
Including some of the sexiest RED BOTTOMED burlesque dancing EVER!