This is the video so many of you online have been waiting to see! As you remember, Audrey Knight stole my little three minute timer (star in it's own right in many of my videos.) When I discovered the action and then the photo assault of the systematic degradation of the little guy, I made it my great ambition to teach her a life lesson about stealing from a friend...even as a BIG JOKE!
After I buried the smashed remains of the LT, I swore my revenge. And then when I found out she planned to come into town and not not come to take care of the spanking I owed her, I became "Dog- The Spanko Hunter" and tracked her down myself.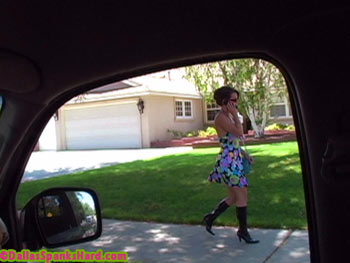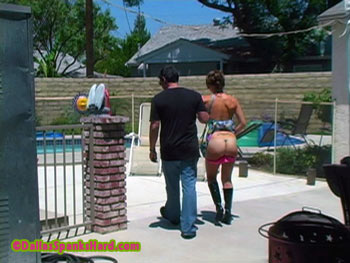 I found her leaving a non desript house and like a venus fly trap I sprang into action! I have a very telling scolding session on the way back to my digs...WHERE I HAVE HER DO THE WALK OF SHAME.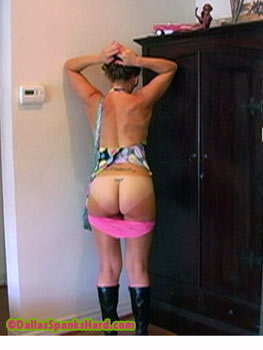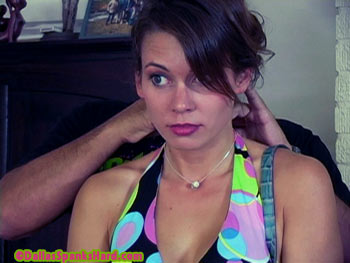 Sabrina found a little timer charm and I informed Audery she was to wear it as a constant remenider of her spanking to come for the next 60 days. If I see her without it..SHE KNOWS THERE WILL BE CONSEQUENCES!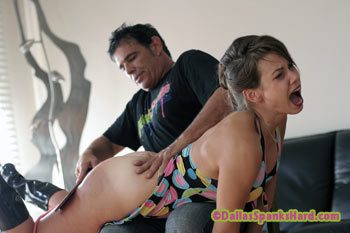 What you witness in this DVD could possibly be one of the MOST SEVERE SPANKINGS EVER FILMED!

I started out with a long and SUPER HARD otk session with my hand. (One that afterwards Audrey Knight called the hardest hand spanking she had ever recieved.) I used a special concoction of "THE STING FACTOR", created by Sabrina Starr jyst for this shoot. I then moved on to a solid hairbrush.....A Paddling YOU WON"T BELIEVE!!!! Then on to the same bath brush I gave Audrey in our first session..... I MEAN I BLISTER HER TO TEARS!
Next some INTENSE stand up paddling that will have you saying "OH MY FREAKING GOD!!!" I mean I use a plexi-paddle and a long thick and heavy paddle that Caneiac.com sent out and happened to arrive on the same day. AN OMEN FOR SURE! I make it even more difficult for her by telling her if she steps even an inch off her mark. I add a more severe twist! BOY DO I EVER!
Audrey thought her spanking was over...without asking she iced her bottom down in the cabana. This was a terrible move. I next bent her over for another thick and stiff strap... A tube whip (SHE SAID WAS WORST OF ALL!) THEN LAST BUT CERTAINLY NOT LEAST - THE ANTIQUE QUIRT! (REMEMBER THE KAILEE SHOOT!?)
This is SUPER SEVERE!.... but funny and just a really slick DVD. Audrey has never looked lovlier...and her bottom never more bruised and blistered! 60 minutes long.... I mean the trailer was less than 3 minutes of this action! This was classic before it ever was released!