A 90 Minute SEVERE Adventure!

This is by far the most intense wet bottomed punishment film ever produced. See these beautiful girls punished to tears. Blisters & marks that lasted for 2 weeks, heartfelt uncontrolable sobbing, begging for it to be over!
1. Scarlet & Jewel show up at Dallas's door to settle an agreement that was made between them. It seems their arrangement was not being lived up to by Scarlet. Jewel gives Scarlet a severe strapping over her tight jeans then on her bare bottom with her cheeks sprayed liberally with water & glycerine. The glycerine is my little elixer to keep the water from evaporating so that the sting lasts longer than would mere water. This is a very realistic scene.
2. Poor Jewel, seems she messed up the days on her arrangement. Now Dallas steps in to give Jewel a taste of her own medicine. What you see here is a strapping that is WAY past Jewels limits. Jewel cries hard through the strapping with some of her sobbing being completely uncontrolable. At one point Jewel jumped of the bed and ran to the bathroom. This made it even harder when Dallas marched her back to the bed to continue.
3. Scarlet is asked to stay behind after Jewel leaves. It seems Dallas & Scarlet had an arrangement about her studies. What you see is an extremely severe strapping on Scarlets already tender bare bottom. This is a whipping that she gets wet. Dallas really lays it on with vigor. Scarlet is crying hard to the point that her pleads are incoherant. She is sent to stand by the wall where Dallas walks over and gives her a hard hand spanking while her blistered buns are still wet and throbbing.
4. Nico is a naughty 18 year old probationary case that is sent to Dallas for various infractions inside her half-way house. Nico (whose bottom is beyond tender) gets three seperate OTK wet bare bottomed spankings and then 5 with a wooden paddle for good measure. Nico's bottom is beyond red & purple after this one. I met Nico working on a television set where she had a special appearance.
5. Naughty Raven just can't seem to go to college without getting into deep trouble. She is caught sleeping with a professor to get an "A". Dallas finds out and our little coed finds herself facing a very severe wet bottomed razor strapping. Ravens buns were swollen out more than an inch from that biting strap landing time after time. She cried real tears and learned a lesson that would make her be a model student. Or did she.........
6. Dallas had Scarlet give a spanking to a girl . She failed miserably by not spanking hard enough. She is made to report to Dallas where her bottom is bared and she is given 40 hard strokes with the cane (on a wet bottom of course!) She literally screams in pain and cries as the 4 different canes leave their marks.
7. Raven is back! Dallas warned her to find another school after being expelled form her previous college. He warned her not to get a silly job. Well... our naughty Raven gets a job in a dress shop. Dallas finds out and then Raven gets summoned for two very long and hard OTK spankings , followed by a super hard wooden paddling. Then last, but not least, the dreaded bath brush (over 100 hard whacks) all on a bare wet bottom.
8. Tanya Hyde is summoned by Dallas. It seems that he is not satisfied that Tanya learned a lesson for losing his favorite paddle. What you will witness is one of the most severe strappings ever filmed. Tanya is a nurse in real life. She said that her bottom was tender to the touch for over a week and the marks lasted well over 2 weeks. She noted that as she walked down the long corridors at work, her dress swinging back and forth was at times unbearable... especially for the first few days. For fans of REAL, SEVERE discipline it just does not get any better!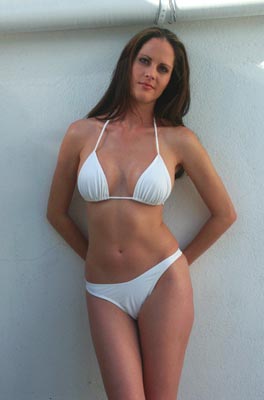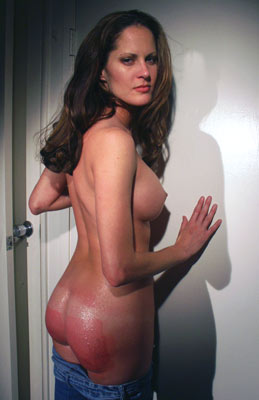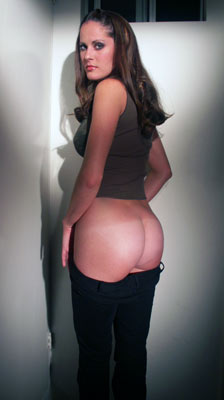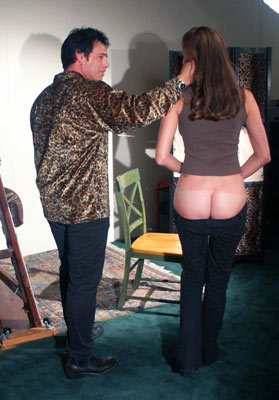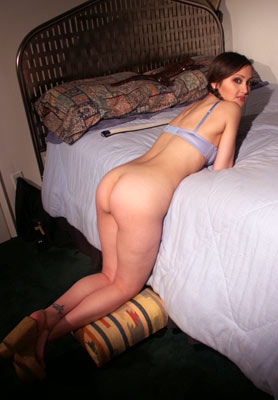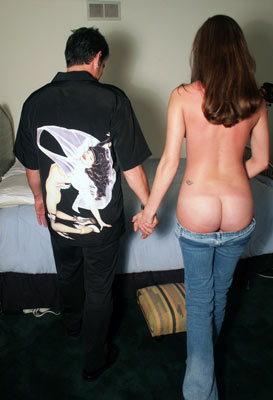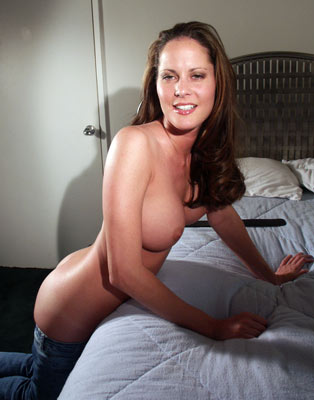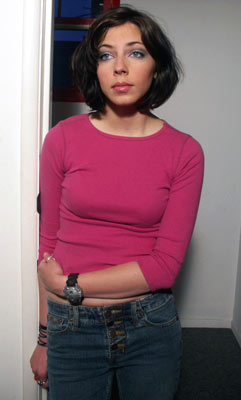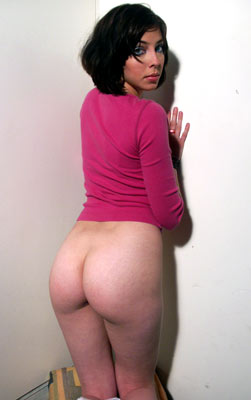 See The Trailer!


DVD/ISDN